I grew up in the Seventh-Day Adventist Church, as a child my life was surrounded by people who were like minded and who had the responsibility of upholding the Twenty Seven fundamentals of the SDA church.
My memories are now fading fast, our fundamental beliefs should have been guided by the Bible and the Spirit of Prophecy. In recent times the brethren have been split and indecisive on the very pillars of our faith. Permit me to go back in time where I began.
Ms. Joyce would ensure her market and supermarket shopping was done on Friday morning, all meals were well prepared and chores were completed before sunset on Friday as this is one of our fundamental beliefs, keeping the Sabbath day holy.
Sabbath morning came and we were dressed in our finest, my outfit was ironed, shoes were cleaned and polished since Friday.

She placed her hat on her head in a tilted position, ready to go, armed with the Bible, hymnal and quarterly in hand, off we went.
Sabbath school started at 9:00am promptly, we arrived at church. As we greeted each other our embrace would always be Happy Sabbath. Off I went to my class, I would say my Bible memory verses and I sang my favorite songs which was often the practice. The Bible stories of Moses, Noah, Joseph and Baby Jesus captivated our attention. We were careful to adhere to the rules of the church as the banner above the altar said, " Reverence The Sanctuary", and as the pastor preached we gave a resounding Amen.
As the day progressed we had lunch, after which we went back to church in the afternoon for Adventist Youth, A.Y. There were many platforms that strengthened our faith, we embraced Pathfinders, Master Guides, General Conference, Socials, Camp, Outreach, Harvest Ingathering and Crusades. These activities were important as they spoke to the twelfth fundamental belief, The Church.
This movement was established in Battle Creek Michigan in 1863, Mr's Ellen G. White was hand picked by God, and given many visions, so clear, we could understand what God's instructions are for our time. Seventh-Day Adventism was born.
The Bible is clear in Exodus 20:8 it says, "Remember the Sabbath day to keep it holy".
We are indeed a blessed movement as our achievements range far and wide, the church population is over twenty-one million members around the world. In order to facilitate its membership we were able to build a plethora of Hospitals, Schools, Universities and Conferences.
Its members have risen to prestigious and prominent positions, being able to take the Gospel to a confused and deceived world. Our instructions are clear, "call sin by its rightful name" without compromise. We were never to blend in, but to standout as a peculiar people with the health message as the right arm of the the gospel. The foods we consume play a pivotal roll in our spiritual life, this reform helps us to discern truth from error.
Some historical scenes have taken place in our time, putting the church in the spotlight, the year is 2020, let's review a few events.
A prominent pastor stood on a stage in a well known performer's fete and pronounced them husband and wife, the nation was called to pray by the Prime Minister and all the religious heads were asked to participate and we had a representative in this ecumenical event.
Our general conference sessions that is held every five years, is a big event for Seventh-day Adventist. At this event in 2005 the Holy See was present and represented. Ellen G. white was labeled a heretic on the 9th of January 2020, her writings and books were banned in many countries, without murmur or protest from the Seventh-day Adventist Church.
Whether you agree or disagree her books are really unfolding now.
I stood very confused and bewildered as I saw many members run to and fro when the pandemic hit and leaders gave their full blessing to accept and take the elixirs being handed out. It is alleged that all churches were called to accept the monetary compensation, and once again our representative was in the line.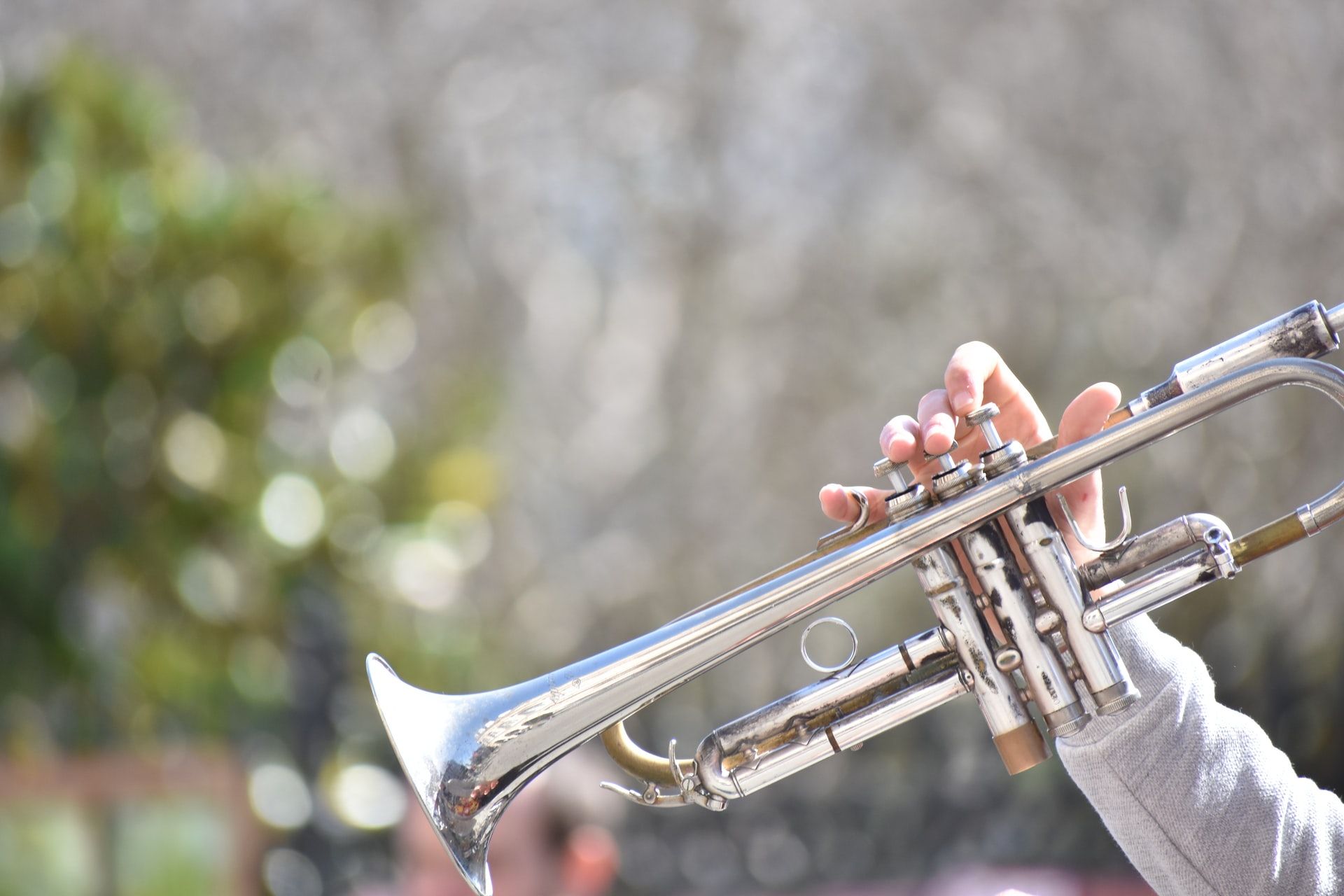 The Bible says in 1Tim 5:8 "But if any provide not for his own, and specially for those of his own house, he hath denied the faith, and is worse than an infidel". Please lets not forget we are called to be a peculiar people. The trumpet must be blown with a distinct sound.
The Spirit of Prophecy is clear and well defined as to who we are to follow, never did Ellen G. White hesitate to say, don't be part of the world's cares and practices, because discerning truth from error would become extremely difficult in the last days. The seventh fundamental belief as it is written,"When our first parents disobeyed God, they denied their dependence upon Him and fell from their high position. The image of God in them was marred and they became subject to death. Their descendants share this fallen nature and its consequences. Thus we are born with weaknesses and tendencies to evil".
We are to be the light bearers giving hope to a dying world.
Where are the watchmen on the walls to give the loud cry? To sound the alarm, to proclaim Christ second coming, to stand in the breach, to call sin by its rightful name and to give the loud cry message of, The Three Angels. All I see is our leadership following the world, our hospitals have formed an alliance with Disney, our universities hosting gay pride events, our churches becoming centers for the jab. The Great Controversy, a prominent book in these times was diluted, giving birth to The Great Hope. Our presence in many ecumenical forums, our women being ordained as both elders and pastors and our leaders refuting Ellen G. White writings. Where are the watch men? What has happened to our fundamental beliefs? Ellen G. White saw a handful of watchmen on the walls giving the Loud Cry, let us all take heed that our names are written in the lambs book of life.
My people the call is now, repent before God, ask to get victory over sin, empty ourselves so God can fill us, learn how to trust him completely, stand for truth no matter what, death before dishonor, pray without ceasing.
To make the greatest change in our character, ask for the former and the latter rain, please remember public rebuke needs a public apology, we are to deny self, this may be an upward struggle but the battle is not yours, give it to the One who paid it all for you, the only One that can save you, your provider and your friend.
No man can promise you salvation or blot out your sins, so I urge you to listen to the One who has your name written in the lambs book of life. No Pastor, Elder, Deacon or Long Standing member has the keys or combination to your salvation.
Just give this some serious thought, when probation closes no man can open it back for you. Will the stones cry out? God has a number and you can lose your crown if you don't cry out, the remnant from the remnant! Trust God today, hold on to Him and pray, take Him at His word so He can light your way. This journey is in no wise for the faint at heart but for those who will endure to the very end. Only with lots of practice can we perfect these trials. To every trial we go through, He is refining you. Refiners fire we must endure, don't refuse or cry against it embrace every trial because molding us into pure gold can only be realized with extreme heat.
References
Machel Monday - The Wedding https://machelmontano.com/machel-monday-the-wedding-broadcast-special/
SDA Membership Worldwide https://www.adventist.org/statistics/
Heretic of the week: Ellen G White https://catholicherald.co.uk/heretic-of-the-week-ellen-g-white/
The names have been released for faith-based organizations that will receive funding from the State to provide food to vulnerable individuals and families.
https://103fm.tt/news/ministry-releases-list-of-faith-based-organizations-to-receive/amp/
AdventHealth World of Wellness' Now an Option for Guests at Walt Disney World Resorts https://www.adventistreview.org/church-news/story16351-adventhealth-world-of-wellness-now-an-option-for-guests-at-walt-disney-world-resorts
Walla Walla Associate Students host gay pride event https://www.fulcrum7.com/news/2021/6/2/wwu-associate-students-host-gay-pride-event-in-tent-on-school-property
Shiloh SDA Church holds vaccination clinic on their worship day https://www.wcjb.com/2021/05/01/shiloh-sda-church-holds-vaccination-clinic-on-their-worship-day/
SDA GC Director of PARL Interview with Georgetown (Jesuit) University https://berkleycenter.georgetown.edu/interviews/a-discussion-with-ganoune-diop-director-of-the-public-affairs-and-religious-liberty-department-seventh-day-adventist-church